we are proudly
partnered with
Founded in 1997

, Status Accessories has become the go-to supplier for accessories.
Privately Held Business
Headquartered in Cleveland, OH
Domestic & international sourcing
Large network of 3,000+ customers
Licensed and proprietary brands
Quick shipments of orders with 99% fill rate
Licensing, Manufacturing, Private Label, Distribution
Direct factory relationships and Asian sourcing office
Sustainable solutions
Full EDI and planogram capability, retail category management experts
Products distributed in all 50 states and in more than 25 countries
DIRECT RELATIONSHIP WITH OWNERSHIP AND SENIOR MANAGEMENT
OVER 30 YEARS OF PRODUCT DEVELOPMENT EXPERIENCE
SMALLER PORTFOLIO OF BRANDS = YOU ARE IMPORTANT TO US!
Collaboration and Flexibility
World-Class Customer Service
Knowledge – we are the experts!
MENS
Belts, Wallets, Bags, & Luggage.
WOMENS
Belts, Wallets, Bags
Global Reach

Along Multiple Distribution Channels

RESPONSIBLE SOURCING
Status strategically sources from around globe with trusted partners – with quality, cost and speed in mind. These established relationships have been vetted over years of seeking quality manufacturers who have proven to be ethical, reasonably priced and sustainable (within industry standards).
* Factory information & certifications are available upon request and under NDA
Status partners with suppliers which employ state of the art manufacturing technology and testing practices.
Speed Clean Test

Anti-Microbial Test

Mold/Mildew Test
UV Protection Test

Chemical Test

Liquid Absorption Test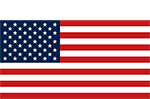 Status proudly offers products made in the

U

S

A
B2B CUSTOMER PORTAL
Status offers a B2B customer portal which allows customers to place orders and view real time inventory – anytime, anywhere.
MERCHANDISE DISPLAYS
Status provides their customers with retail merchandising solutions for all products offered.
ACCOUNT MANAGER – TEXAS
To apply, click on APPLY NOW link to take sales assessment which is first step in the process.